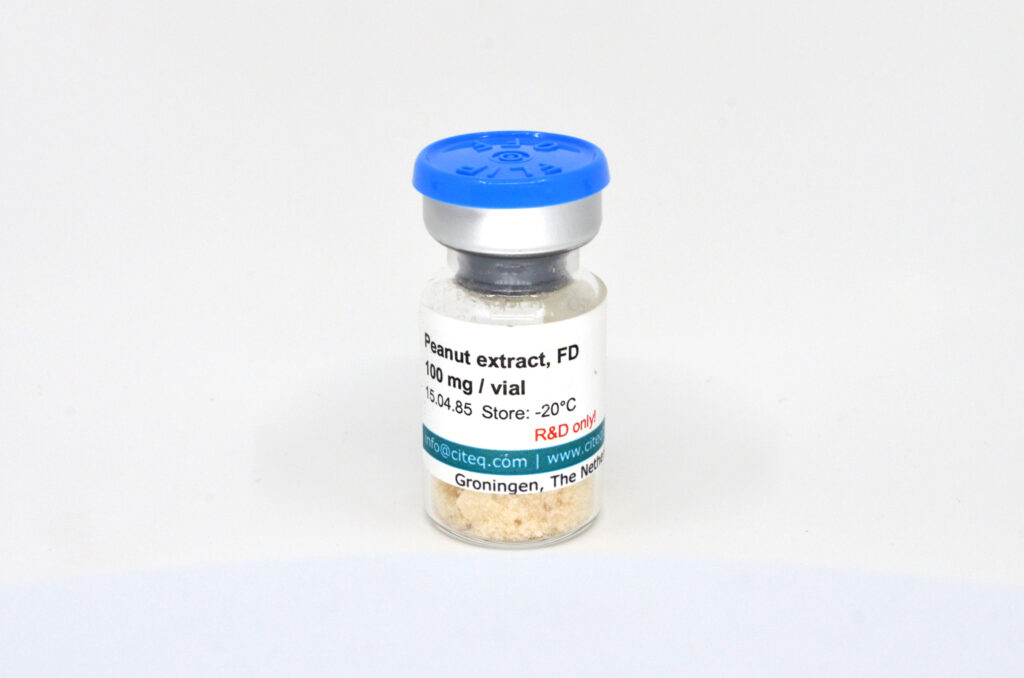 Food allergens
Peanut extract 15.04.85
€159.50
Freeze-dried extract of peanut. Extracted from whole peanut seeds. Contains relevant allergens such as Ara h1, 2, 3 and 6.
Freeze-dried
Defined
High quality
Woldwide delivery
Large batches
Easy to order
All of our products will be send with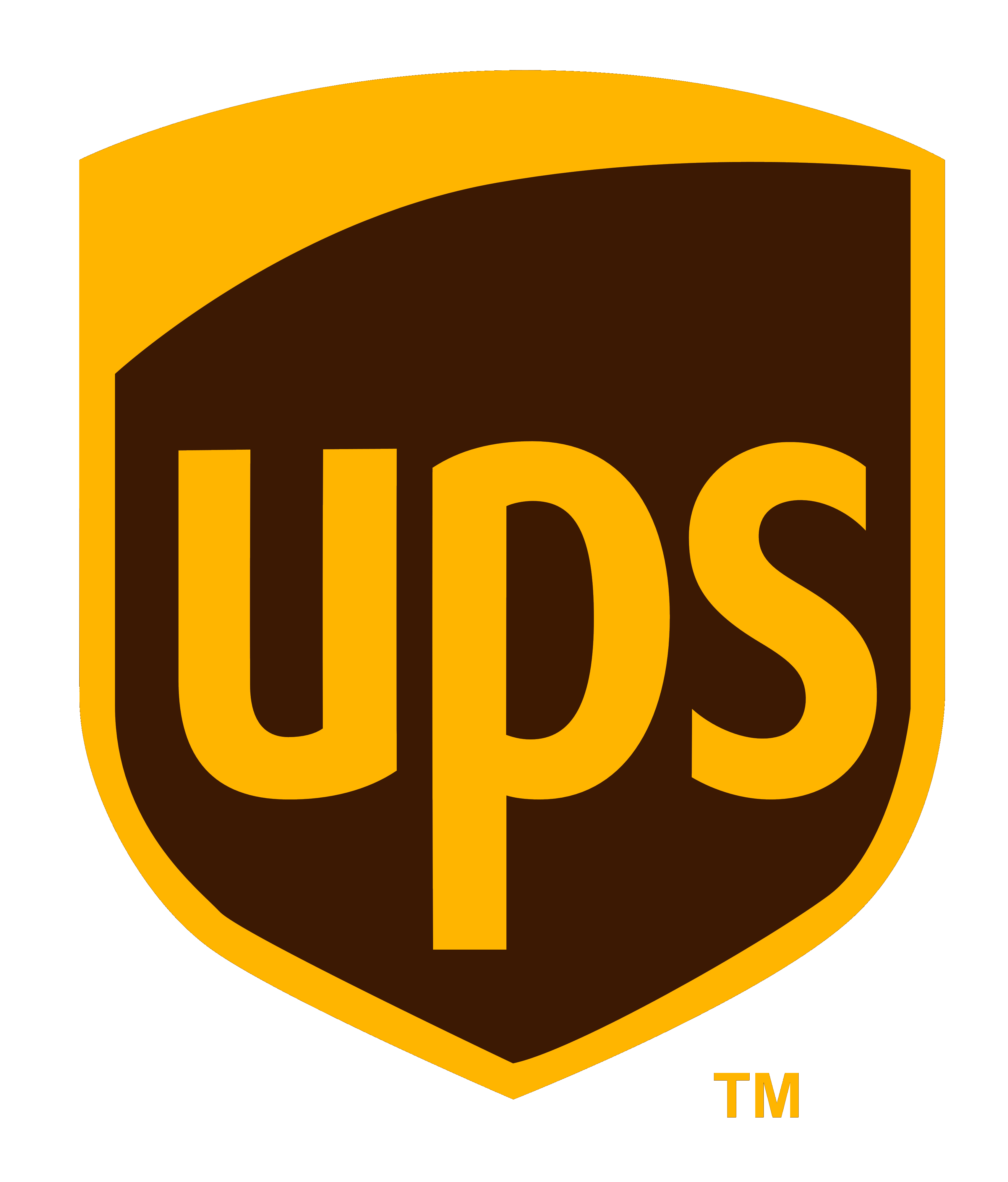 Description
10 mg vial of freeze-dried peanut extract. Extracted from whole peanut seeds. Contains relevant allergens such as Ara h1, 2, 3 and 6.
Peanut allergy is one of the most common food allergies. Currently 1-2% of the world population has peanut allergy. Amongst them are many children who suffer from this allergy and the prevalence in children in the US, Europe and Australia has been reported to have doubled over the past 10 years. In the majority of cases peanut allergy is a lifelong disease, making it is also very common amongst adults. Symptoms are often mild to moderate, but they can unfortunately be life-threatening as well. In highly sensitive patients, even the tiniest amount of peanut protein (sub-milligram) can trigger an allergic reaction. Oral exposure is the most common route for triggering adverse reactions, including the life-threatening ones, but inhalation and skin exposure can also induce symptoms. Central to the adverse reactions to peanut allergens are specific IgE antibodies that are bound to receptors on the surface of mast cells and basophils. Upon exposure to peanut protein, these receptors can be crosslinked, leading to mast cell/basophil degranulation. This can kick-off an individually varying spectrum of allergic symptoms including life-threatening anaphylaxis. This product is a freeze-dried extract of peanut.
Available sizes
10 mg vial.
Applications
Our peanut extract can be used for applications such as:
As a diagnostic marker
Investigate the development of peanut allergy
Develop a therapy against peanut allergy
Storage
Store at -20 on arrival.
Shipping
We ship our products with UPS. The price and estimated delivery time will appear when you fill out the delivery address in your basket.
Additional information
Alfateq is a sister company of Citeq Biologics. We offer the most popular products from Citeq with a clean and fast service. If you wish to order large batches or if you have any specific requests, please visit www.citeqbiologics.com.
Additional information
| | |
| --- | --- |
| Weight | 0.5 kg |
| Dimensions | 31 × 21 × 6 cm |
| Size | 10 mg |
MSDS Document
Material Safety Data Sheet
A Material Safety Data Sheet (MSDS) is a document that provides health and safety information about products, substances or chemicals that are classified as hazardous substances or dangerous goods.
---
Certificate of Analysis
CoA
A Certificate of Analysis is a document that communicates the results of a scientific test done on the product.
---
Freeze-dried
Our material will be delivered in freeze-dried (lyophilized) form in different sizes so you always have the right amount available and you are assured of stable material.
Defined
Because of our quality system we produce high quality allergen extracts. Our products will be delivered with a certificate that specifies the amount of allergens, level of endotoxin and much more.
High quality
We have +20 years' experience in allergens and chemicals.Together with our sister companies we have strong background in allergens and chemicals.
Woldwide delivery
Our products are used by researchers and diagnostic companies all over the world. We ship our products with UPS to your country of choice.
Large batches
We produce large batches so you are assured of material from the same batch over a longer period of time. You can even make a reservation for material from a specific lot.
Easy to order
Just add products to your basket and order straight away. International delivery costs will appear when you select your country of choice.
---